Another Trip to Ellis Track
By Phil on Monday, March 16 2009, 12:26 - 4WD - Permalink
Despite the rain on Friday night, we concluded that it was very localized rain and probably didn't even hit Ellis Track... We decided to head out for another trip up Ellis Track near Gladysdale.
Of course we stupidly forgot to check the BoM radar before leaving home.
11.04hrs
It didn't take long for an Ellis Track virgin to succumb... a Nissan no less!
11.23hrs
Using the winch on Cam's SWB 40 Series Cruiser, we quickly got the Nissan back on it's wheels.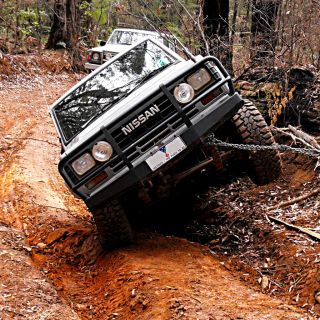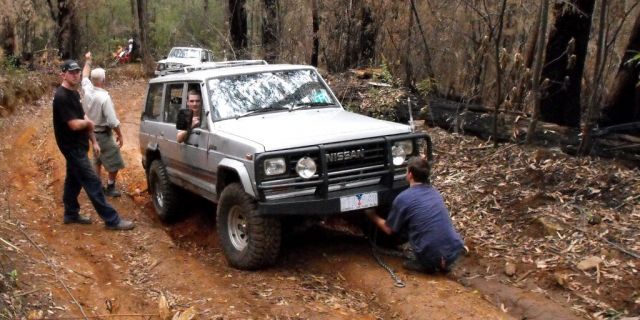 You can see we just managed to get to an area that had a small fire during the recent Victorian Bushfires. I was listening to the CFA radio at the time this fire happened, and it was controlled very quickly with the use of aircraft.
11.38hrs
Just as we finished recovering the Nissan, it started raining. Within 15 minutes we had rivers flowing down the ruts and just generally turned everything to shite.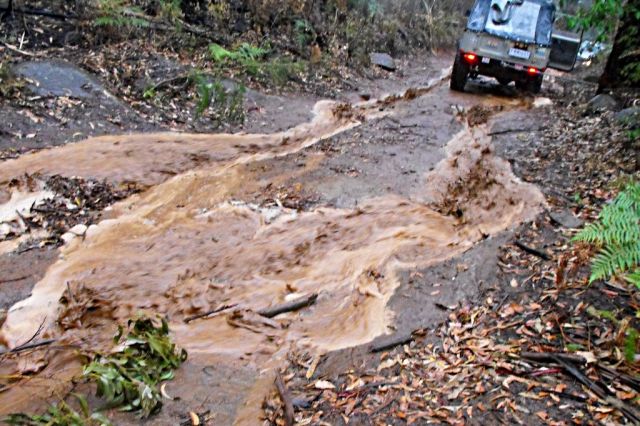 We decided to start heading home as the rain was extremely heavy and from past experiences on the track, we knew we wouldn't get much further in the wet anyway.
14.24hrs
We were only approximately 300 meters up the 4WD part of the track (as opposed to dirt road section), yet it took us around 4 hours to turn 5 cars around and lower ourselves down using both the electric winch and Tirfirs.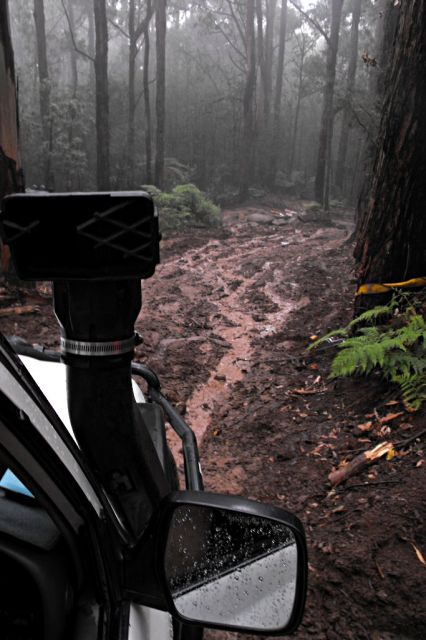 There was certainly a lot more sliding than driving happening, even on rocks. This is what sill protectors and rear bars are for!